While Eyrus includes many certification field options for registration, often projects requires specific certification attributes for each tradesperson. Custom Certification Fields are a self-service option to configure project-specific certifications and certification date options for registration and workforce management.
To set up these fields head to the side menu in Apex and click Registrations - Fields the click the Certifications tab. You will see a section called Custom Certifications which are off by default. There are a total of 10 custom fields available to configure - 5 "yes/no" fields and 5 date selection fields.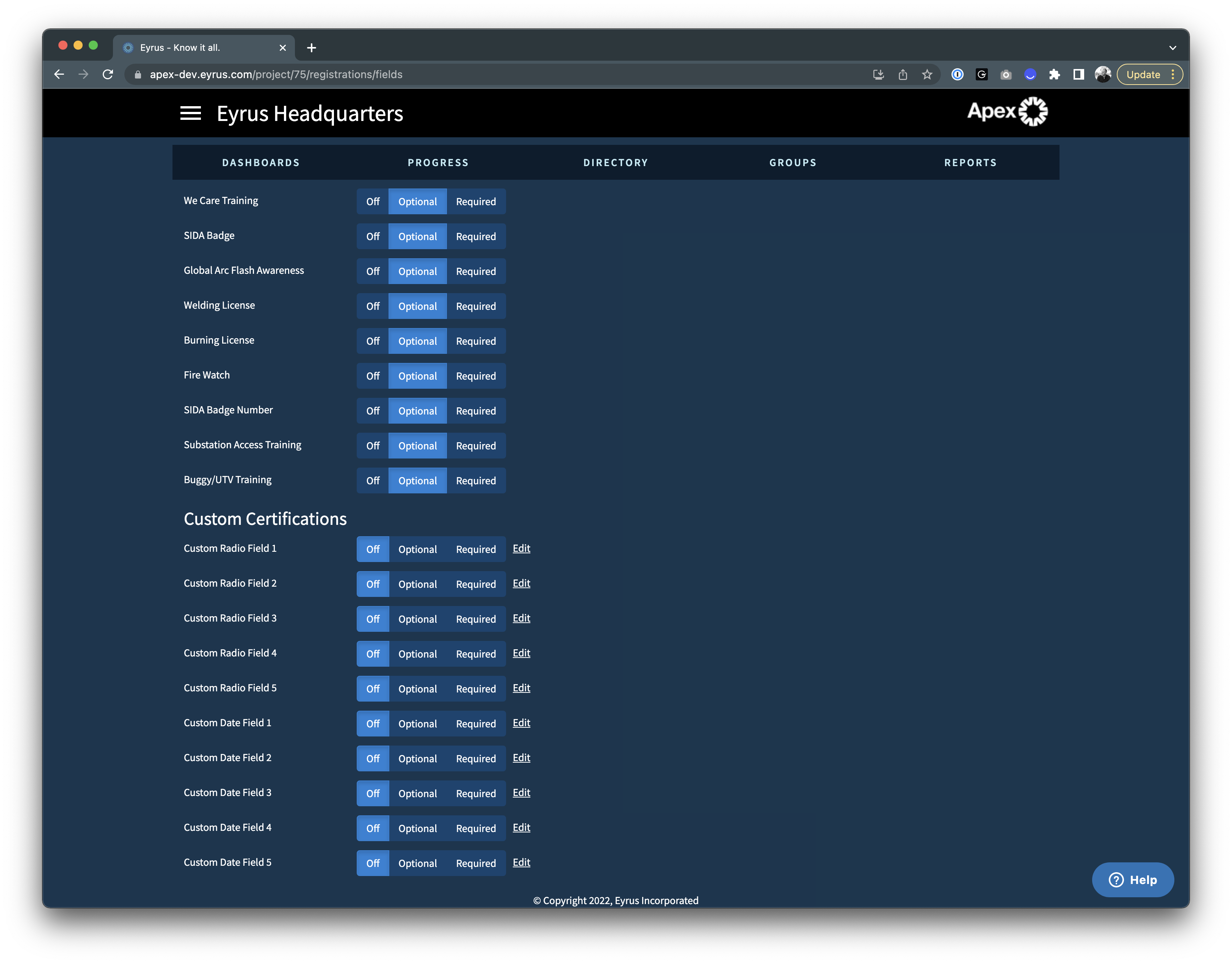 To use a field, click "Edit" and type the desired name of this field. You are also able to add the Spanish translation for this name as our registrations site is available in multiple languages.
Once saved you can choose to turn this field on and set the desired validation (optional or required). This field is then updated in the registrations form and available for display on the worker profile.