Join us on May 17, 2023 at 12:00PM EST for a live webinar on the new Eyrus. We will review the updated user interface, navigation, and new features.
Register here!
We're excited to announce a redesign of the Eyrus platform - making site and workforce management even easier. This redesign provides a new user interface and improved user experience. Check out some of the changes to the platform.
Project Dashboard
The project dashboard continues to be home base for real-time progress and site activity. We've updated the dashboard to include headcount breakdown by company, zone, or trade. The new alerts widget also presents active project alerts right where you need them.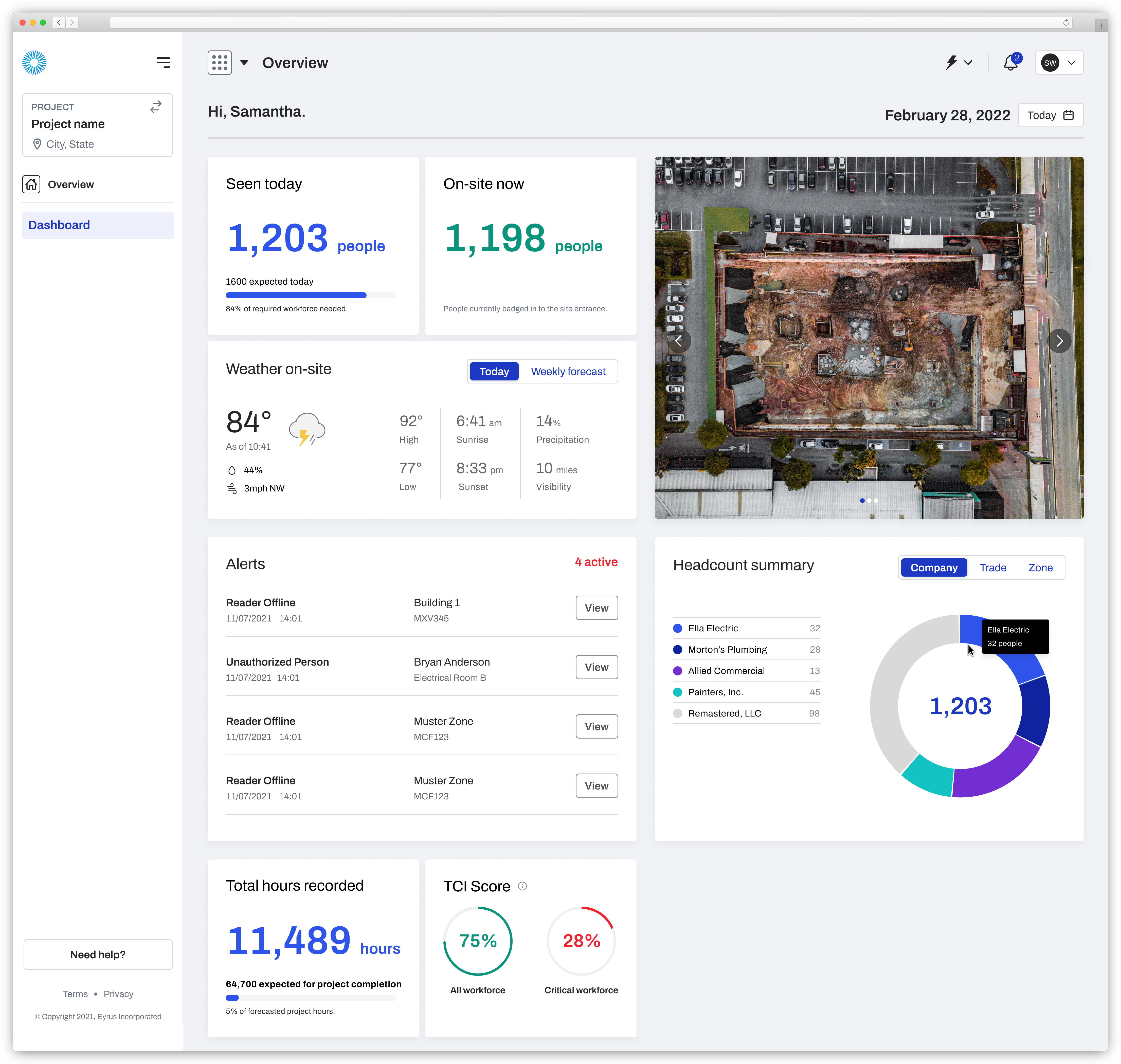 Navigation
We've updated navigation into an ever-present menu. Just click the tool you'd like to explore.
Quick Actions & Views
One of the goals of redesigning Eyrus is to save time for our customers. We've surfaced frequently used features into a quick actions list that is always one click away. Use Quick Actions to easily assign a badge, send a text to the workforce, register a new worker, and trigger an evacuation session.

Clicking an action will present the side bar. Below is an example for the Assign a badge quick action.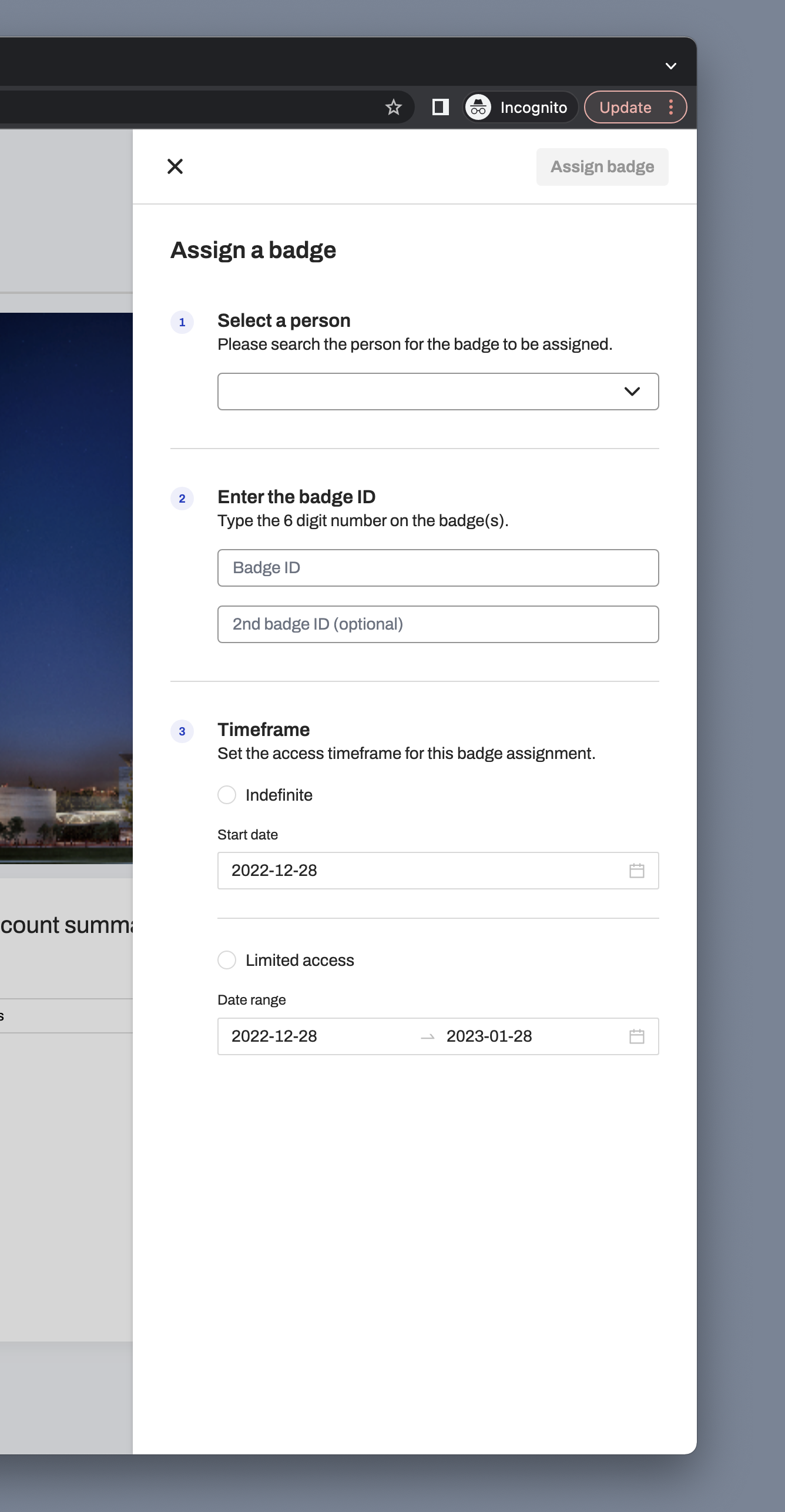 The alerts icon in the header presents any active alerts on the project. Clicking an alert will direct you to the alerts report for more details.
Improved Visualizations
We've made project graphs and visualizations easier to interact with and access. You'll notice these improvements on the project dashboard, company profile, and other places throughout Eyrus.