The Eyrus Visibility app for iOS offers Check-in Mode. This allows security personnel to see all workers within a set radius via their BLE, SafeProx, and NFC badges and check them in to the selected zone. These check in events are then recorded and automatically pushed to the Eyrus cloud.
Getting Started
Once signed in to the app, head to Settings to select your project and any custom configurations. Once a zone and corresponding direction is selected, the app is able to see nearby workers.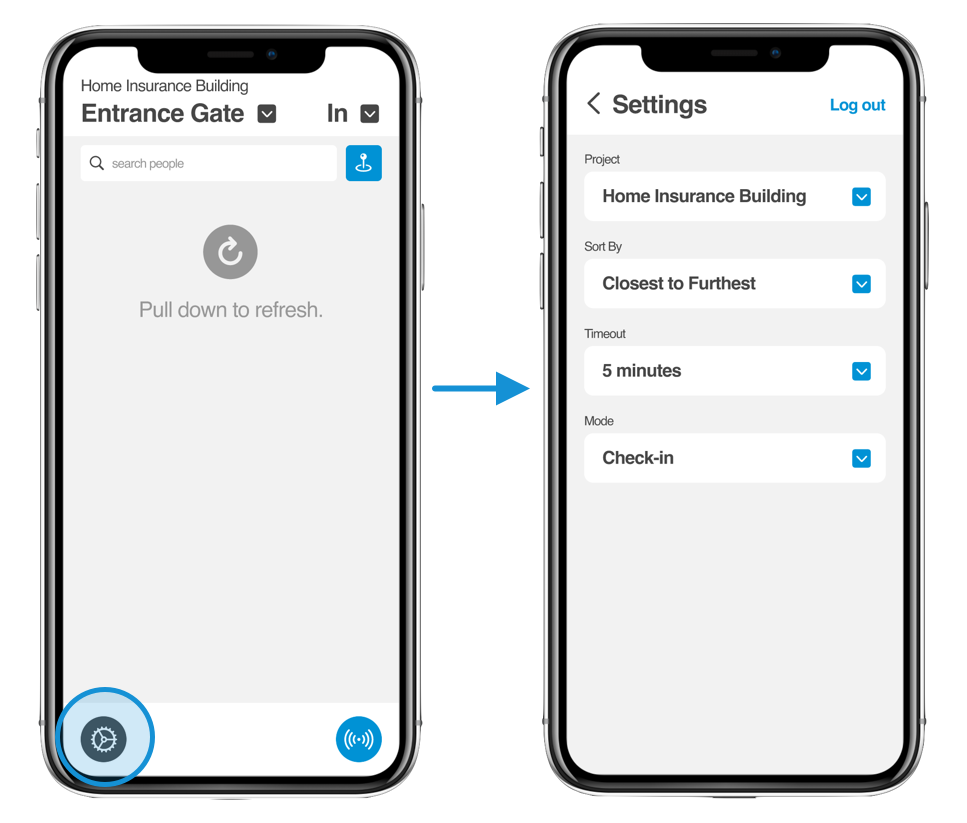 Setting Zone and Direction
Once a project is selected select the appropriate zone and check-in direction at the top of the screen. All check-in events will reflect this selected zone and direction.
Checking In
The Visibility app displays the type of wearable it detects for each worker including BLE and SafeProx. NFC badges can also be scanned by tapping the NFC icon at the bottom right of the screen. Tapping a worker in the listing (or scanning an NFC badge) will display their profile information.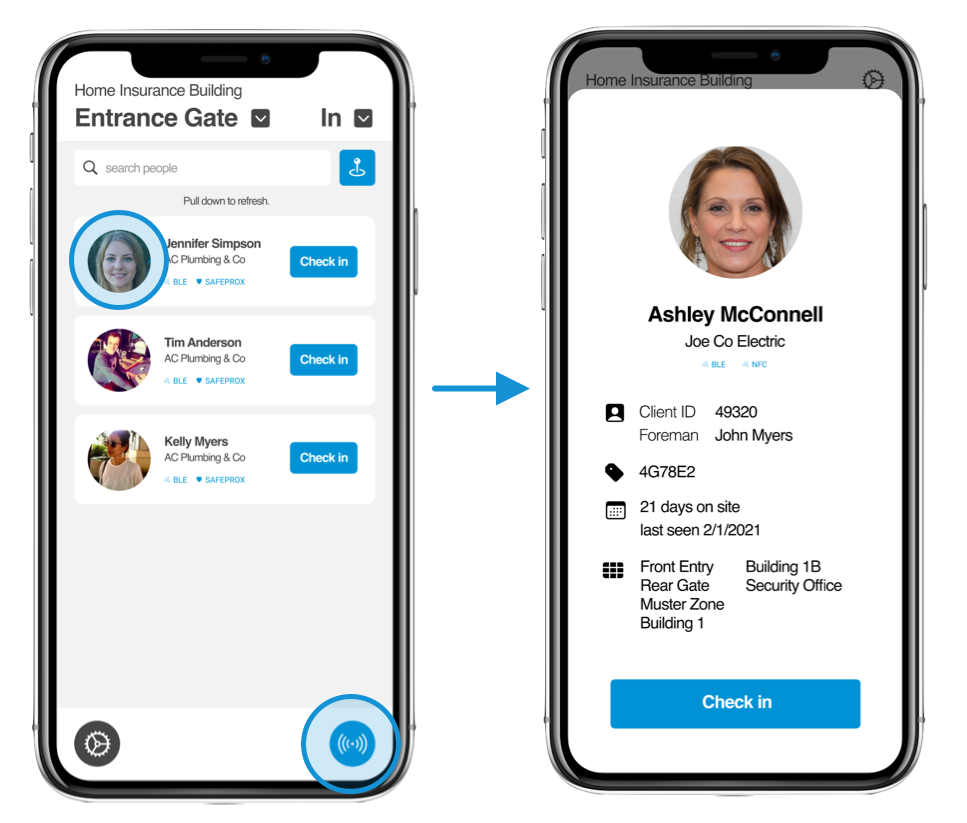 Tapping "Check in" will check them in to the selected zone and send a check-in event to the Access Control Dashboard in Apex. This event listing will include the worker information, zone, direction, time of check-in, and app-specific information such as what user performed the check-in action.
Auto Check-in Mode
Auto Check-in mode performs the same function as above, only check-ins are done automatically when the app sees a nearby person. Note that the default direction for auto check-in is "in."
Check-in events also act as reads to the system, providing a more accurate view into on-site activity.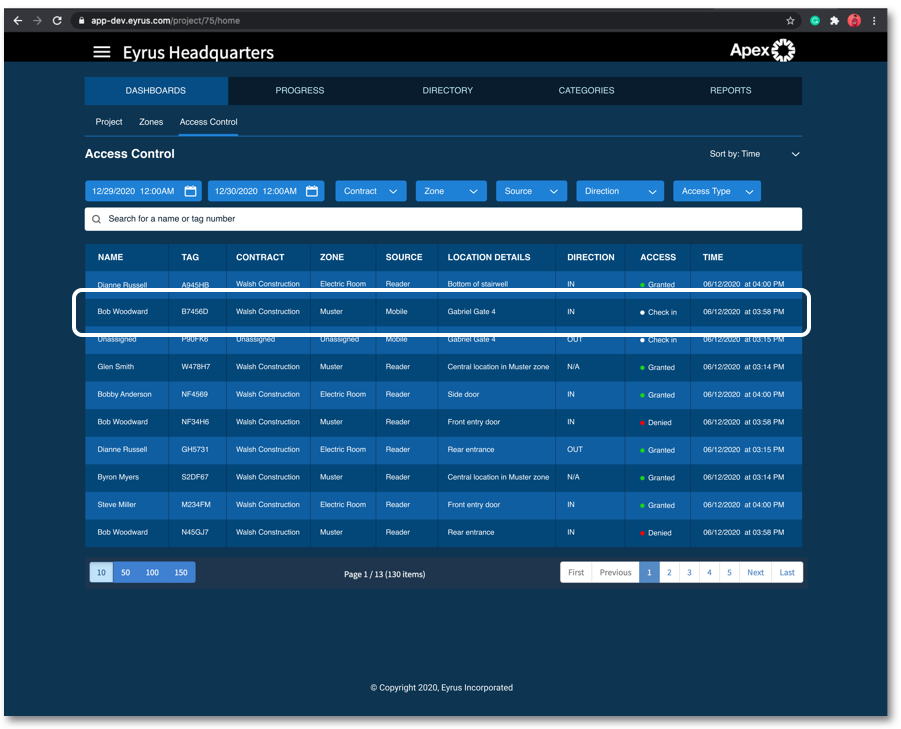 Please note that this feature has not yet been released. Designs shown are for demonstration purposes only.