The custom report builder lives within the Reports module in Eyrus. Here you can create, build, and save project-specific reports directly within Eyrus. Let's get started!
Selecting a Template
The first step is to select which data set you'd like to use to build your report. This can be timesheet data, company data, or zone data. Click "Get started" on the template you'd like to use and, once selected, you will be presented with a table of the applicable dataset to start building your report.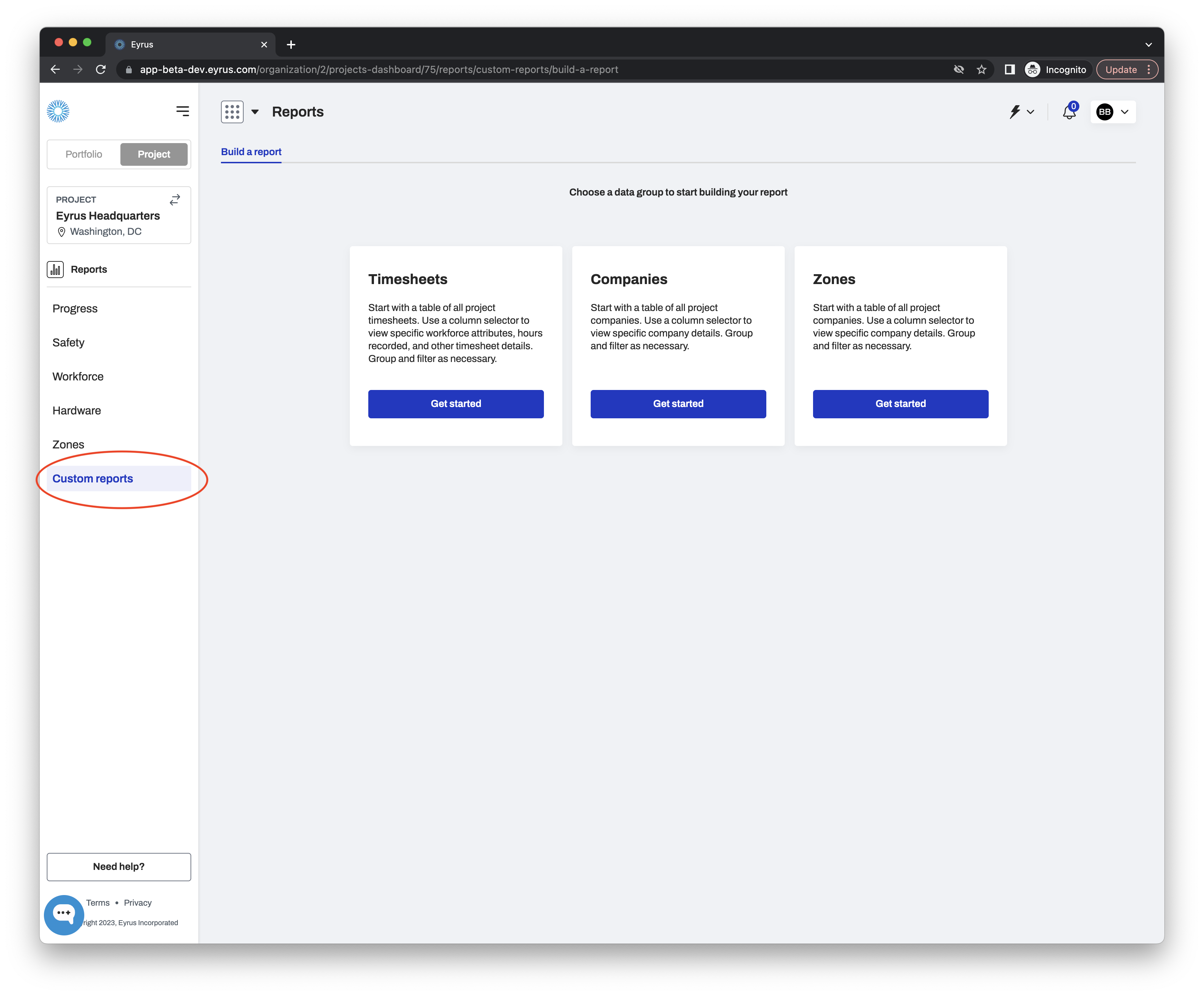 Customizing the Data
The report builder provides a number of filtering and sorting tools to configure the data as needed to start building a report to your specifications. The table will automatically adjust based on your selected filters and preferences. Available filters include:
Column selector for available attributes
Date range selector
Drag-and-drop grouping options & nested grouping
Column sorting
Search
Column Chooser to display available attributes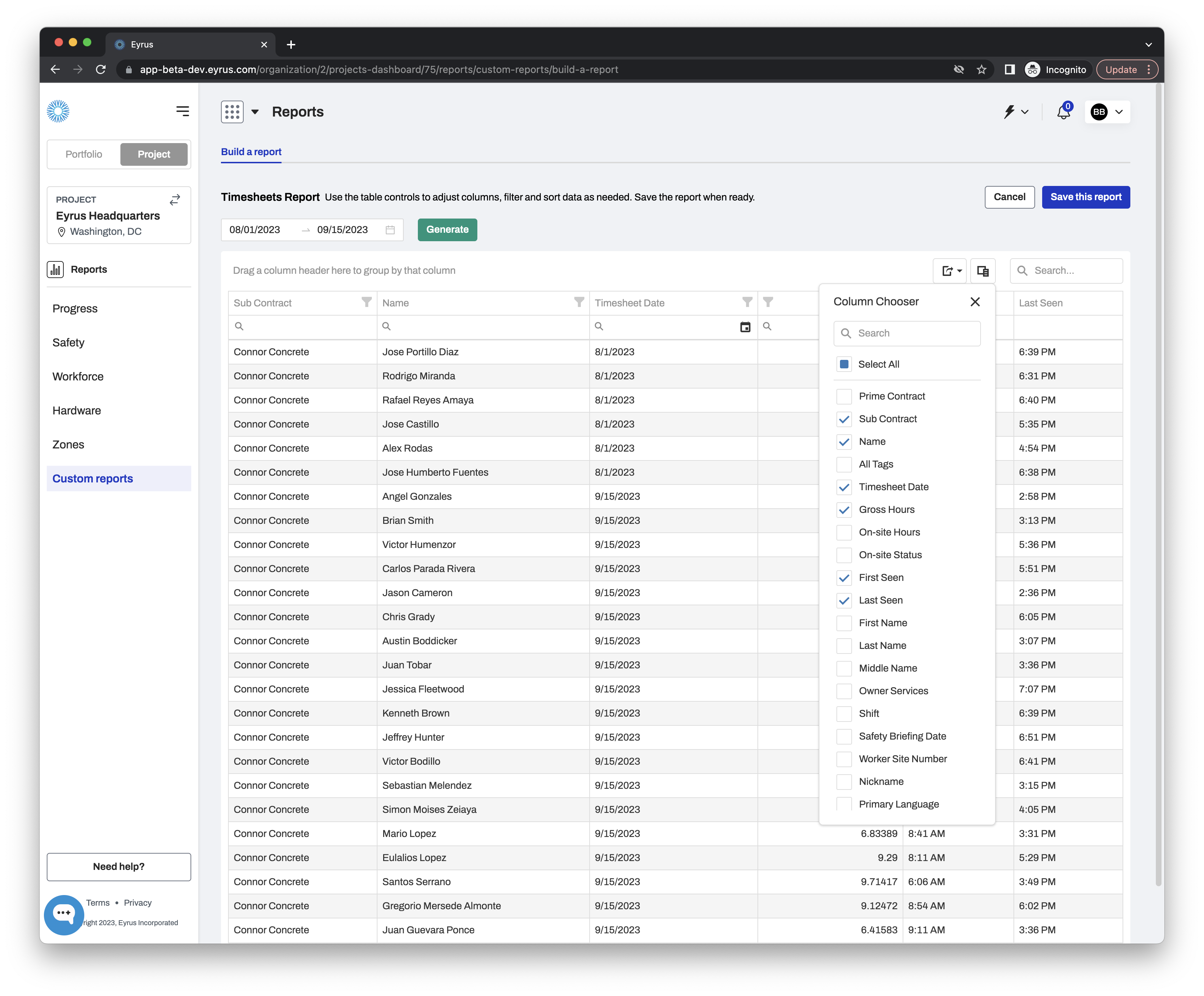 Drag-and-drop column name for automatic grouping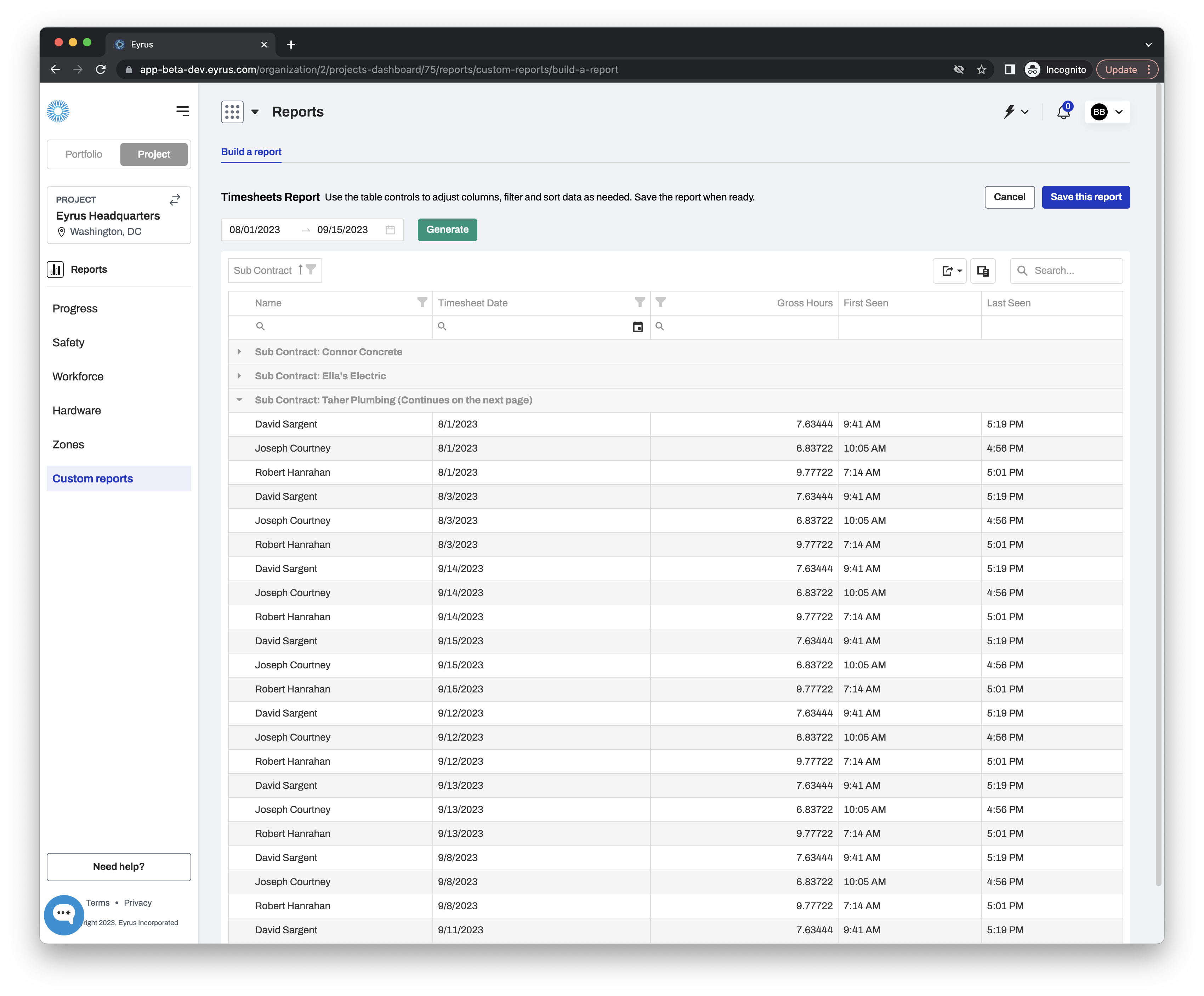 Naming & Saving
Once the report is configured to your liking - it's time to name and save it! To do this click the Save button at the top right of the screen. This will present the side menu where you can give the report a name and save it to your project.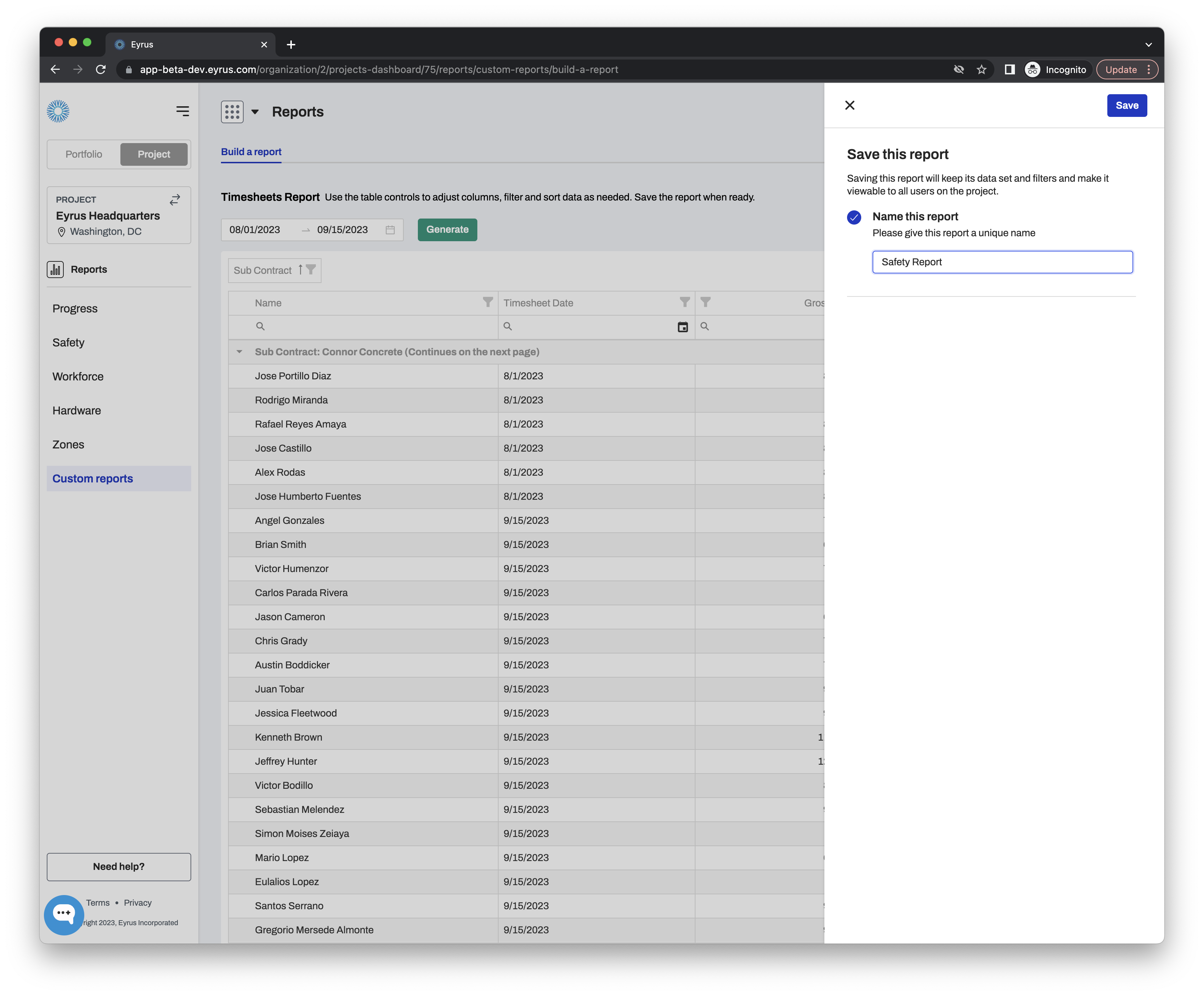 Once saved, you will see the report visible on the top tab bar of the Custom Reports screen. All users on the project can view custom reports, but only users with the Full Access role can create, edit, and delete custom reports.