Eyrus can automatically send project daily reports to your Autodesk account in Build Docs. It is a very simple and seamless integration. Get started using the steps below:
Head to Project Settings/Integrations and click Get Started on the Autodesk module.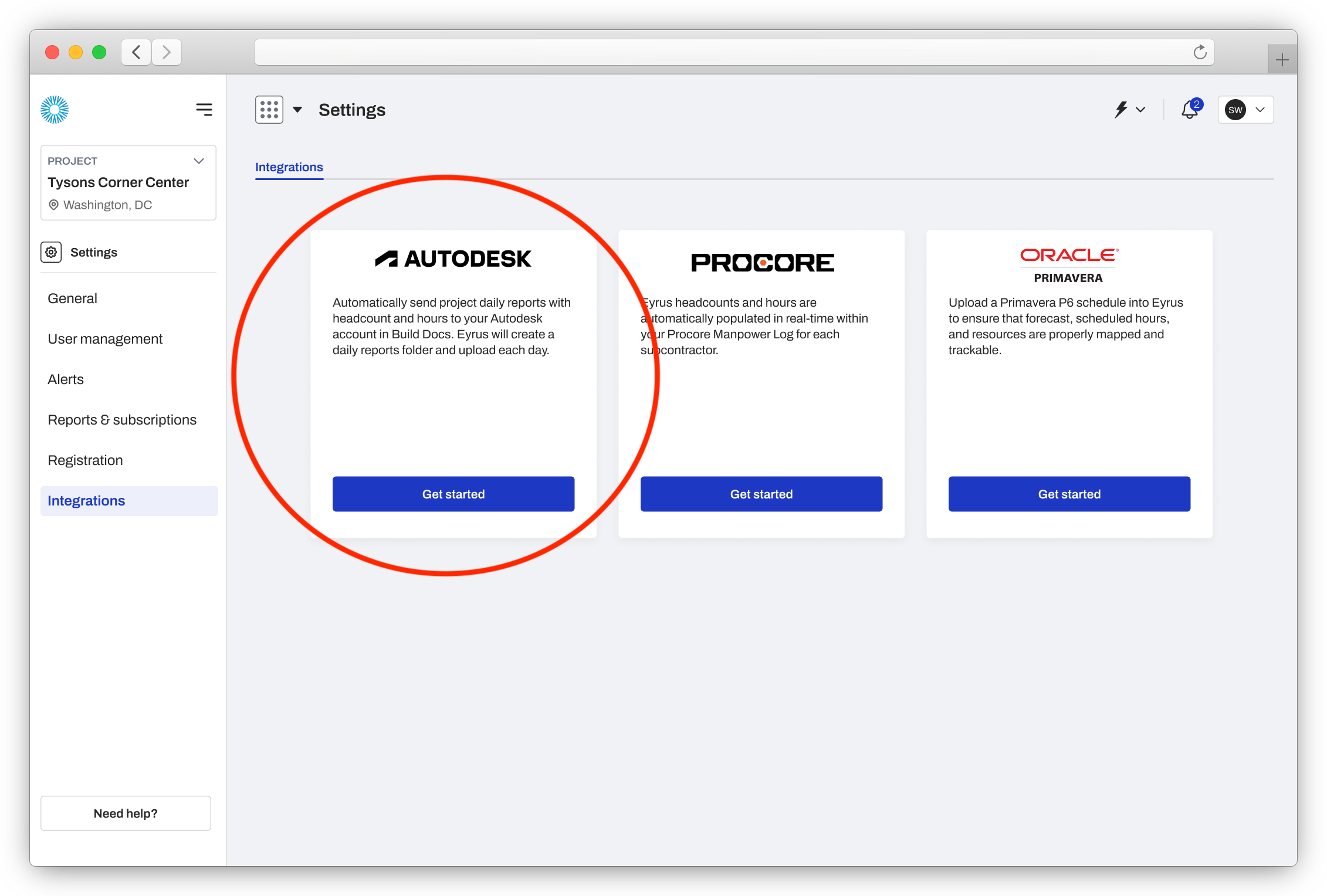 Click "Log in with Autodesk" to authenticate your Autodesk Build account. This will open a login page in a new browser tab and, when complete, allows Eyrus share data automatically.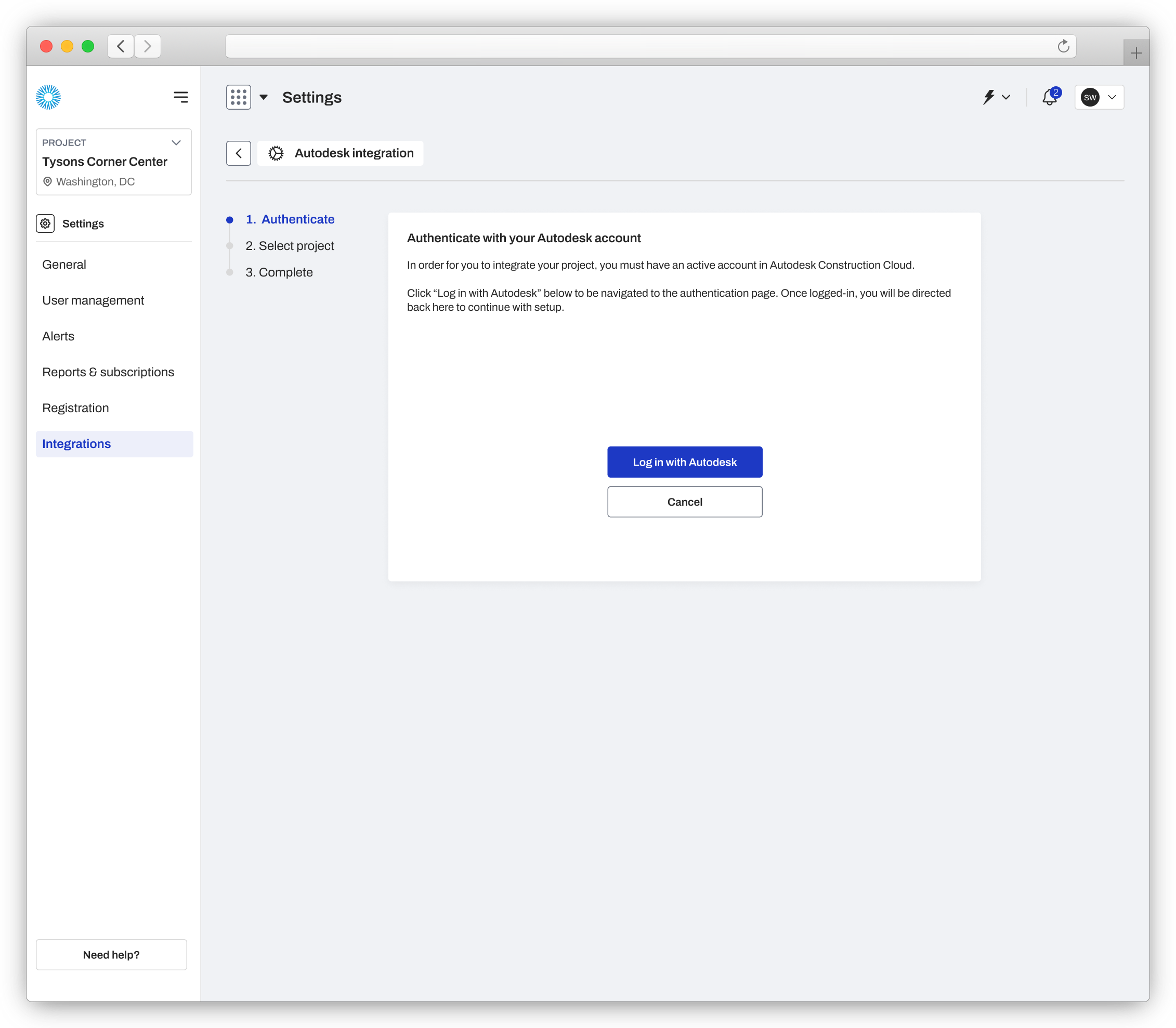 When redirected back to Eyrus select the Autodesk project you'd like to sync from the dropdown. Please note that this is the project in which Eyrus will send daily reports.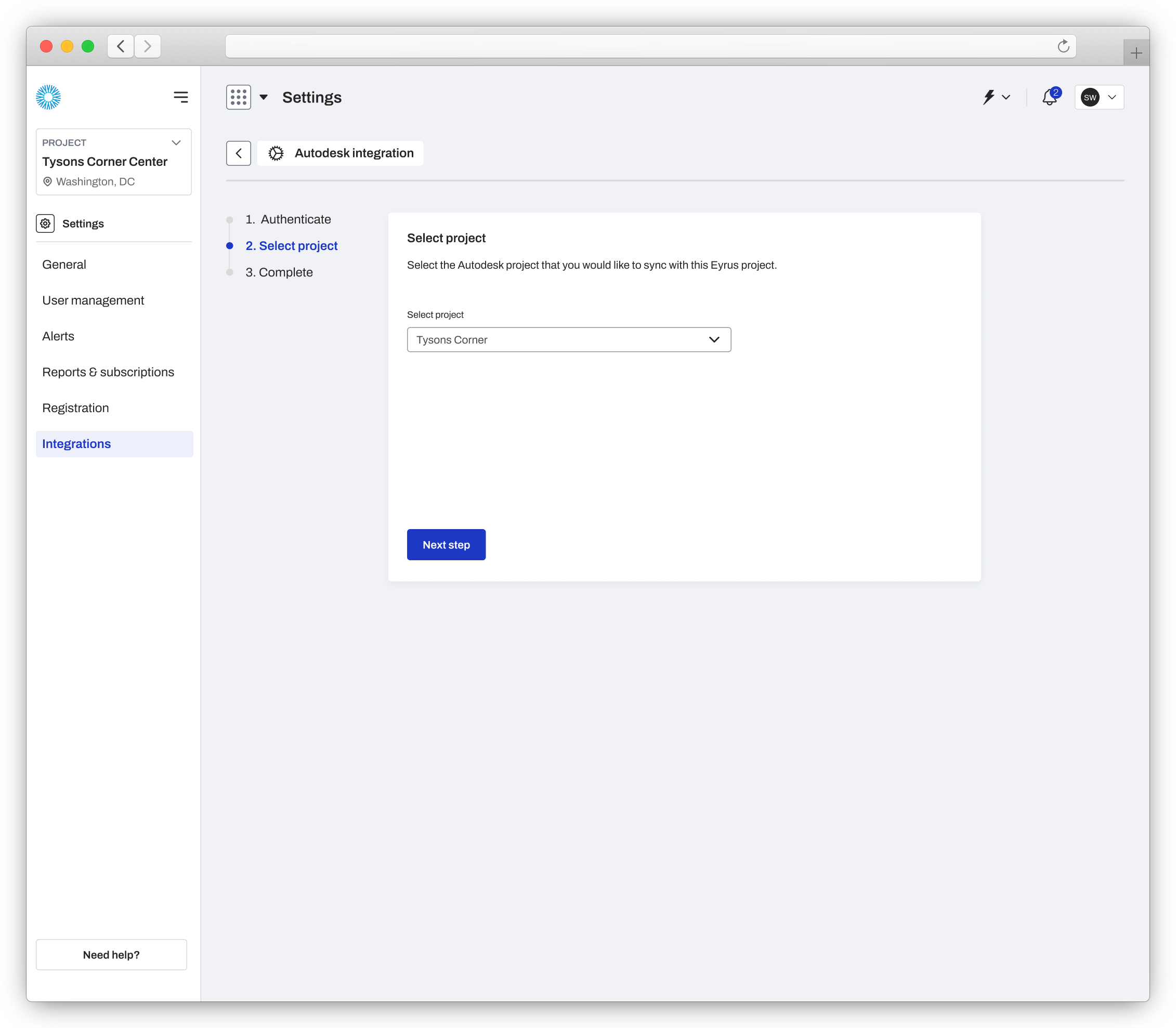 Once complete you will be presented with a confirmation. Daily reports will automatically be sent beginning with the day the integration was setup. You can choose to unlink your project at any time.