Each reader has a reader profile where you can view relevant information and modify zone and location details.
ACCESSING READER PROFILES
Select Hardware from the drop-down menu at the top of the dashboard.
Click Readers in the menu on the left.
Click a reader's serial number to view its profile.

Note: If a reader is offline, it will continue to function and store data locally - once it comes back online, any local data will automatically upload to the dashboard.
VIEWING READER PROFILES
All of the characteristics seen in the Hardware Directory exist in the reader profile.
Each reader has a backup battery - the battery level is displayed here.
The Activity log displays all changes to a reader's status.

MODIFYING READER PROFILES
Click the gear icon in the top right to modify reader details.
For BLE readers, you can modify Location Details and Zone.
For NFC readers, you can modify Location Details and Zone for both ports.
Click Save changes.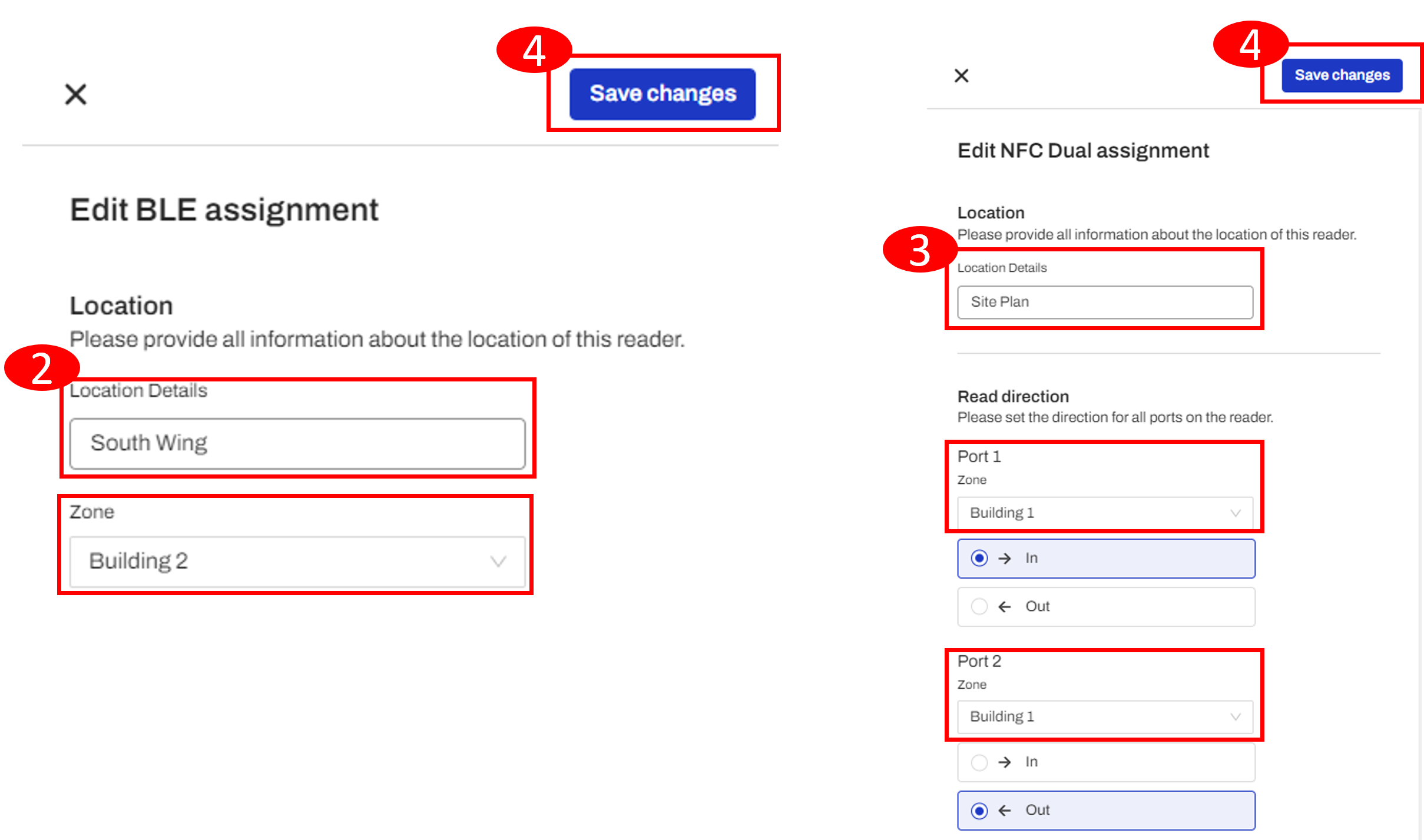 Note: For NFC readers, both ports should be set to the same zone - please consult with your Eyrus Account Manager before using different zones.