Once a badge template has been chosen and uploaded to the Eyrus dashboard you have the ability to print the badge using your badge printer. To print a badge please follow the steps below:
1. From the home page click on the tile at the top of the page then click on people.

2. Once in the people page type in the name of the worker whose badge you would like to print. Once you find them in the directory go to their profile by clicking on their name.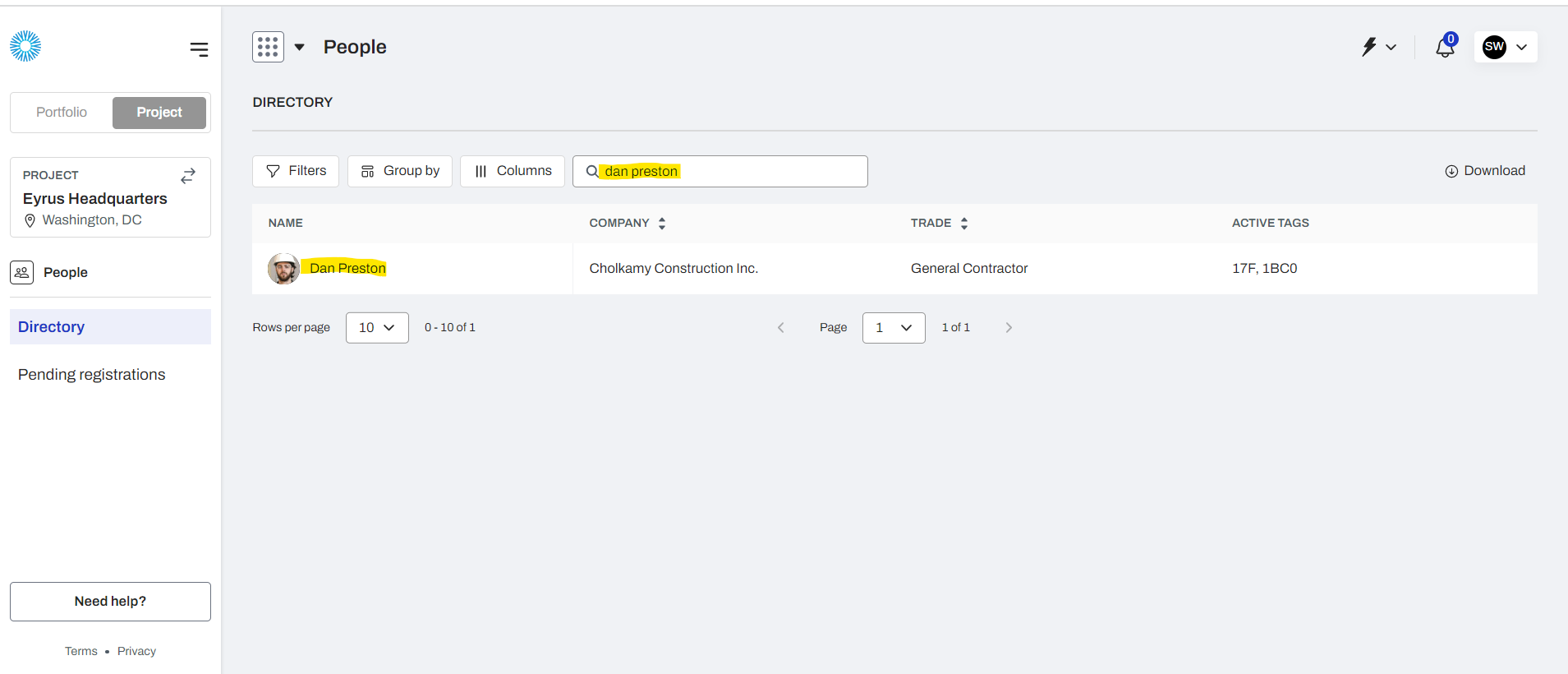 3. Inside the worker profile you will see a printer icon next to the profile picture click on the icon. Once clicked a side bar will open where you can select the badge template you would like to print on. You can also select the badge number if applicable. Once these options are selected you can click print badge in the top right. If you just want to download the badge image that is an option as well at the bottom of the page.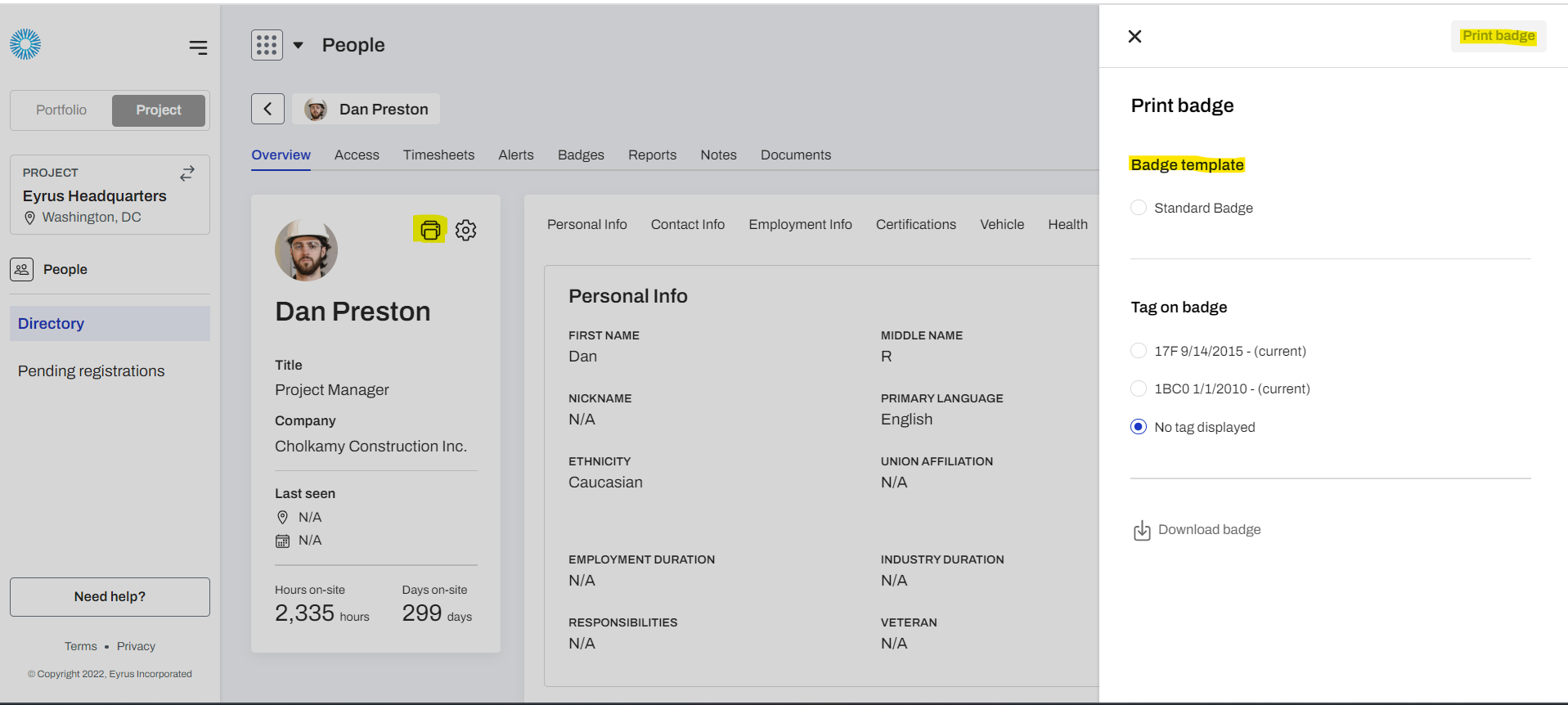 4. Once the printer dialog box has opened first start by making sure the card printer is selected under "destination". Once the correct destination is selected then click on "more settings".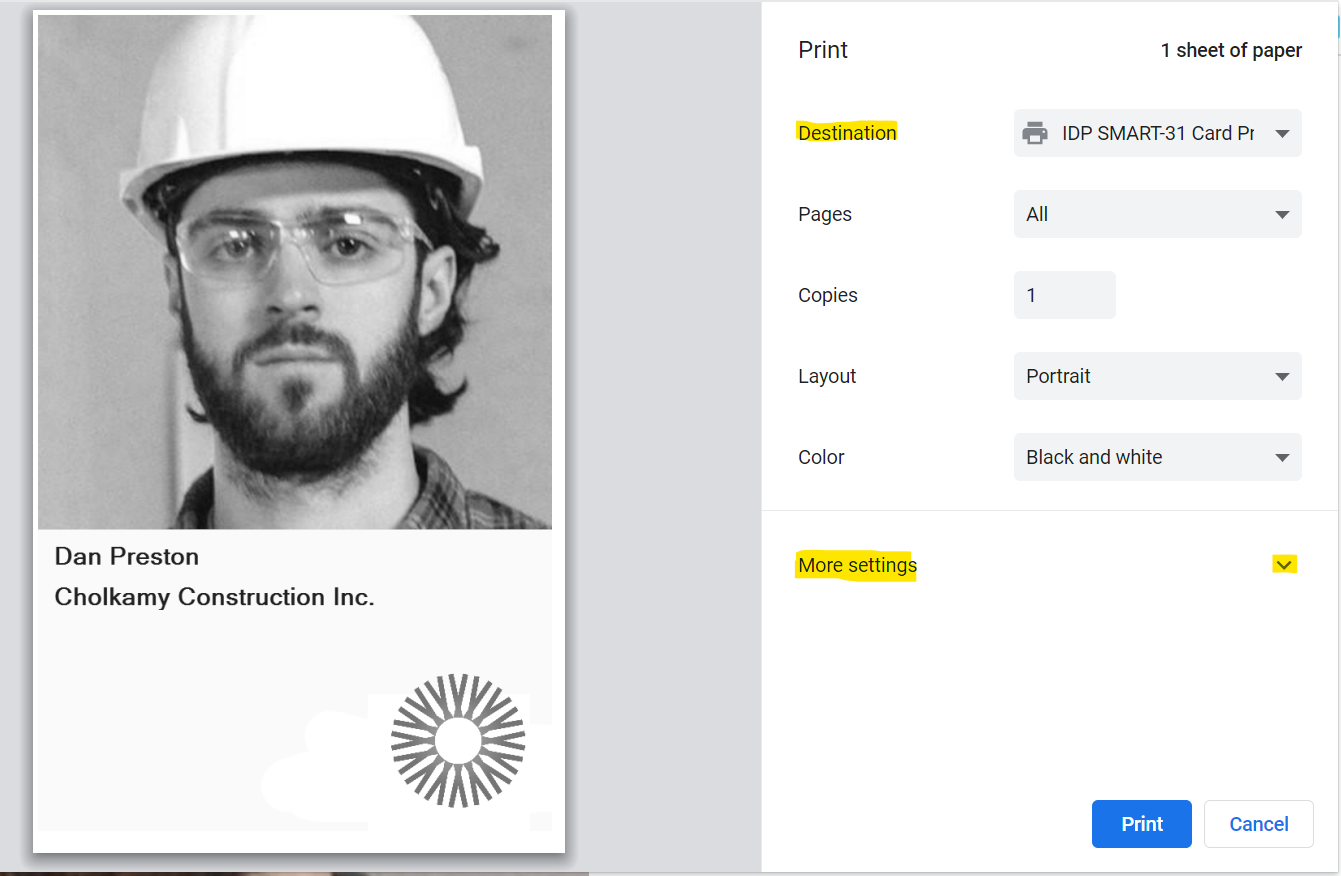 5. Under more settings make sure the paper size is for a CR80 card and also make sure the scale is set to 31. Once both of these settings have been set you are ready to print, click "print" at the bottom.
Recommended Printer Models:
- Alpha Card 750 Pro
- IDP Smart-31S