If required, workers must sign registration documents during the registration process on the mobile app - a record of each signature exists within the documents tab of the worker profile. All registration documents can be located in Project settings > Registrations > Registration documents.
ADDING REGISTRATION DOCUMENTS
Select Project settings from the drop-down menu at the top of the dashboard.
Click Registrations from the list on the left side.
Click the Registration documents tab under Settings.
To add a Registration, click Add PDF Document.
Enter the Document name.
Click Upload PDF file, locate the PDF and click open.
Click Save.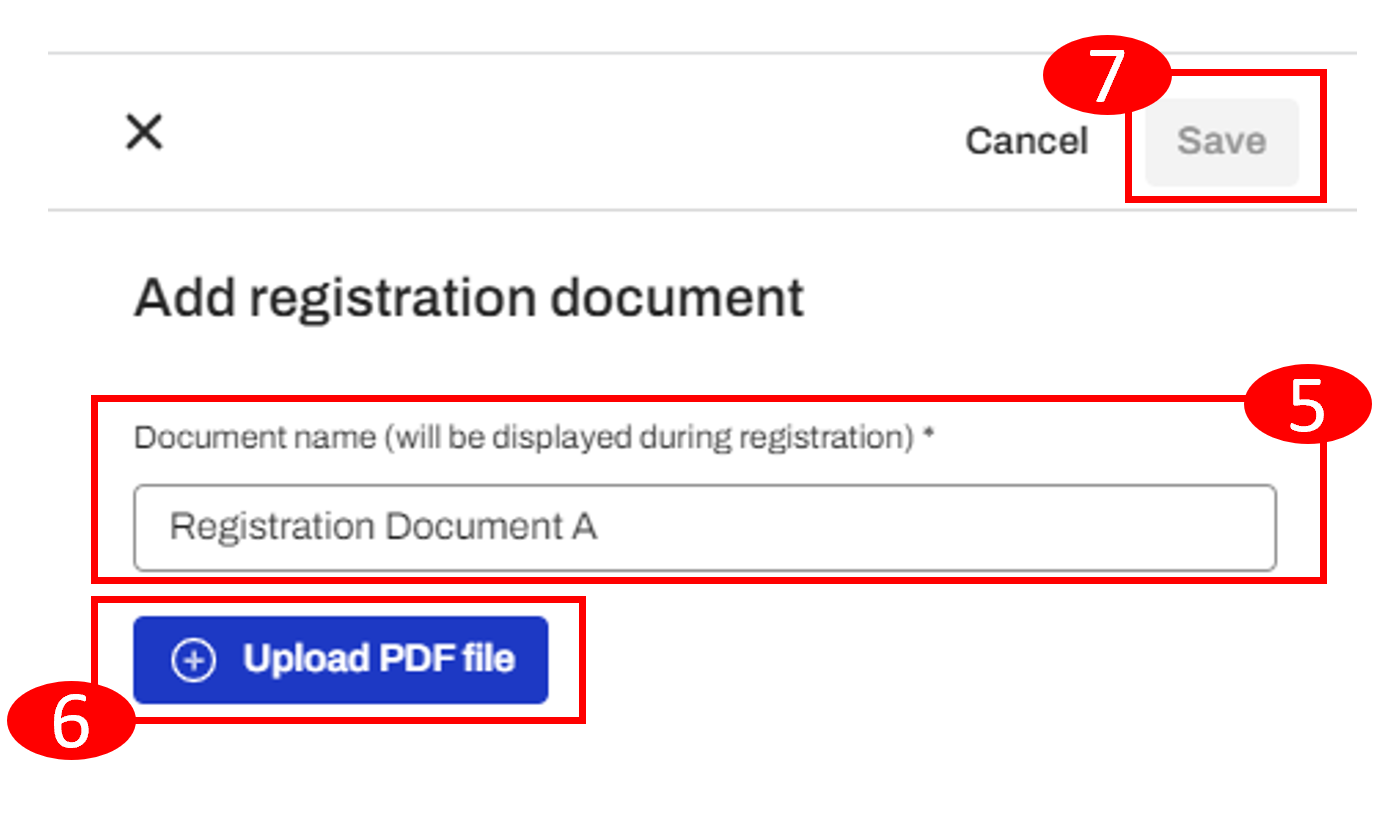 SIGNING REGISTRATION DOCUMENTS VIA THE REGISTRATION FORM
If a person is registering via a web browser using the registration form there is a dedicated section for viewing and signing any project-specific documents
Click the Document name to be reviewed and signed.
Review the document and click "Continue to sign" Note that the ability to continue will be disabled until the entire document has been scrolled through.
Use the cursor to digitally sign that the document has been read and accepted.
Perform the same steps for any additional documents.
Continue with Registration.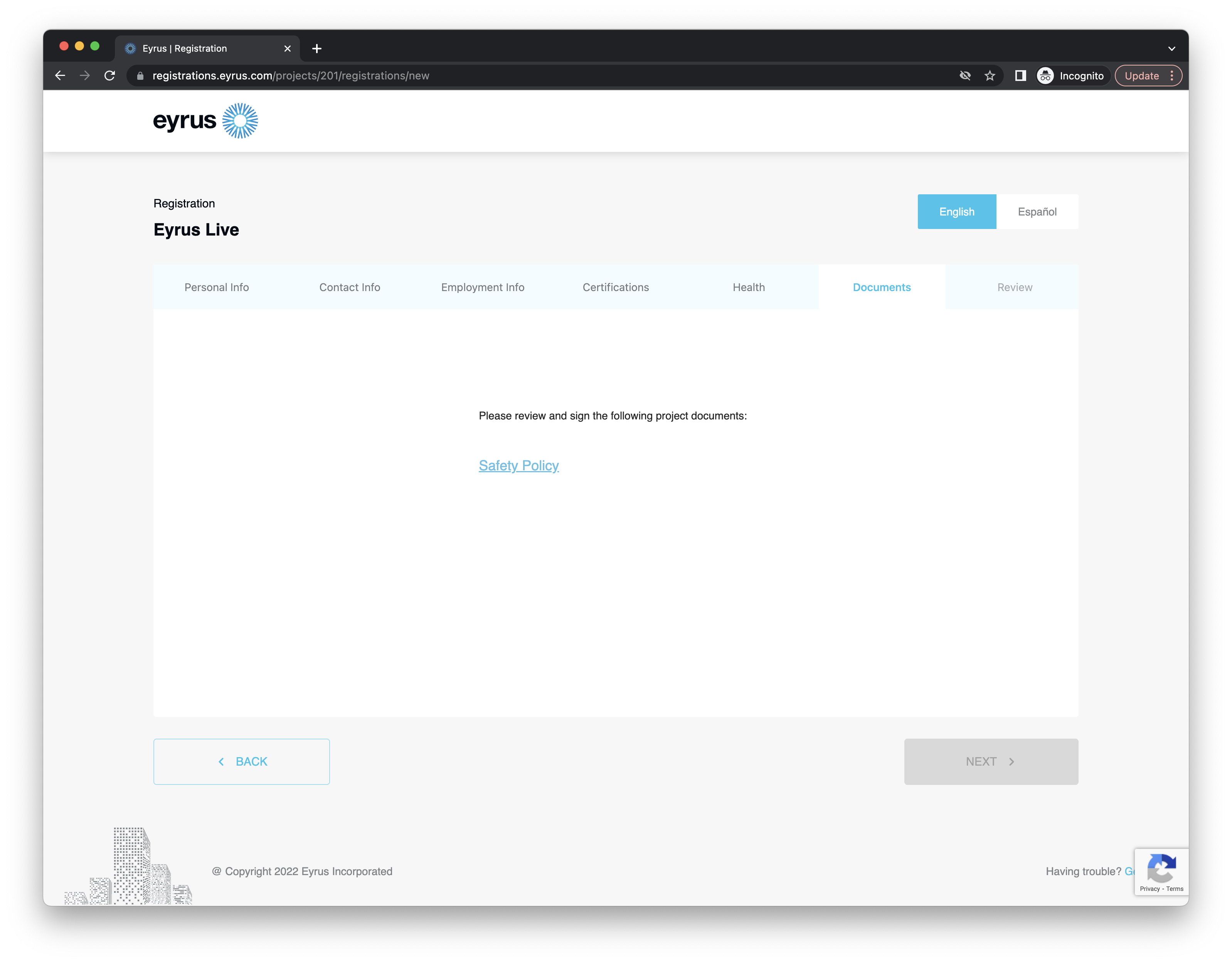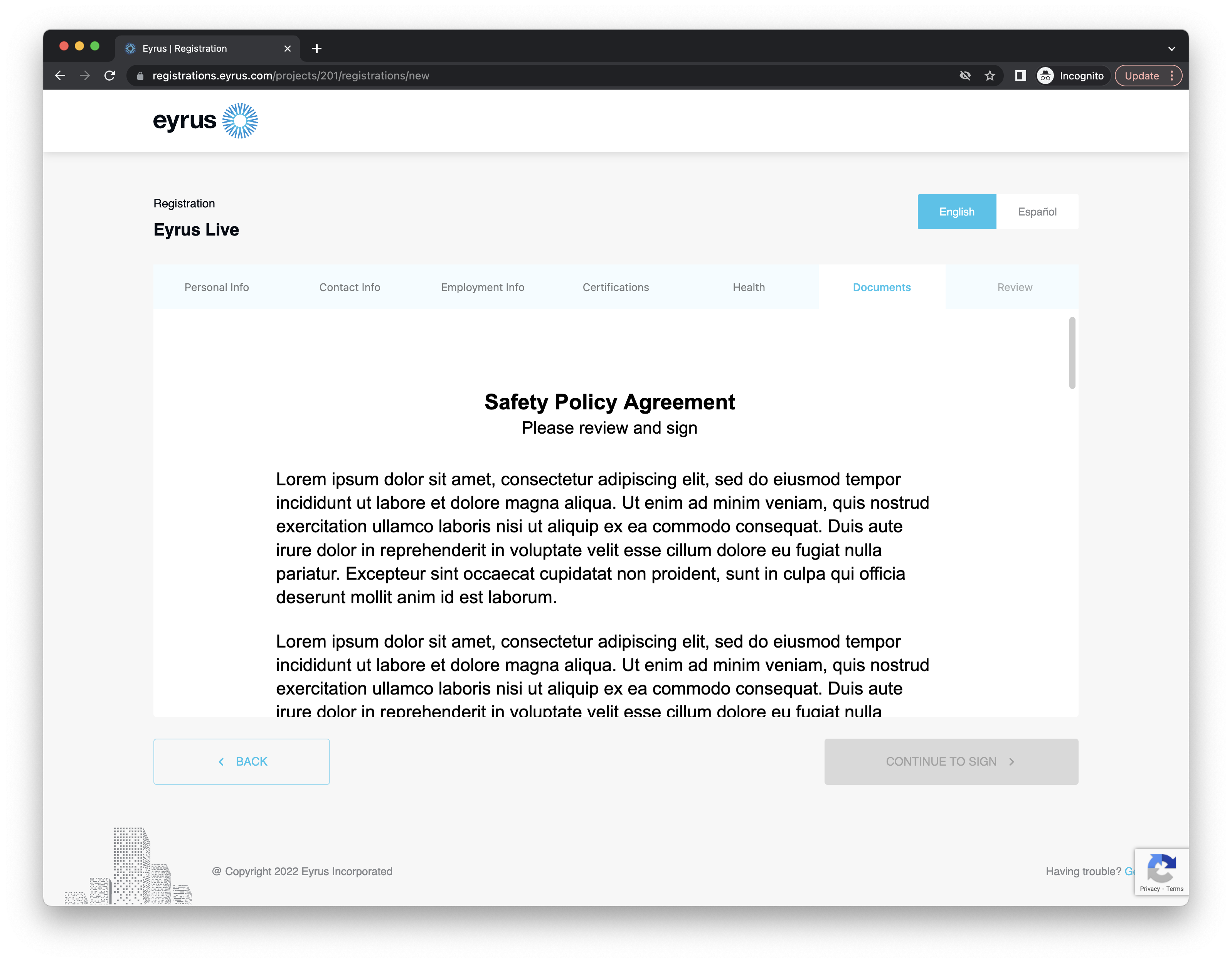 SIGNING REGISTRATION DOCUMENTS VIA THE EYRUS APP
Open the Eyrus app on your mobile device.
Click Add a project.
Enter project code or scan the project QR code.
Click Register to the workforce.
Fill out each worker attribute – fields marked with an * are required, all others are optional.
Note: There are 6 registration categories, click

Next

to go to the next section.

Note: Fields with a drop-down menu require you to click Done when finished.

Click to review the document, then click Continue to sign in the bottom right.
Sign the document and click Done in the top right corner.
Click Submit Registration in the bottom right corner.