Our integration with Primavera P6 provides projects the ability to track actual hours and headcounts against a resource-loaded schedule. Once set up, Eyrus becomes even more powerful to ensure that forecast, scheduled hours, and resources are properly mapped and trackable across the span of the project.
Tracking Progress
At the project level, the integration provides the forecast layer for projected hours and headcount. As the project progresses, the actuals are added. This provides the ability to better manage current performance as well as better estimate future projects by understanding historical workforce actuals to plan accurately.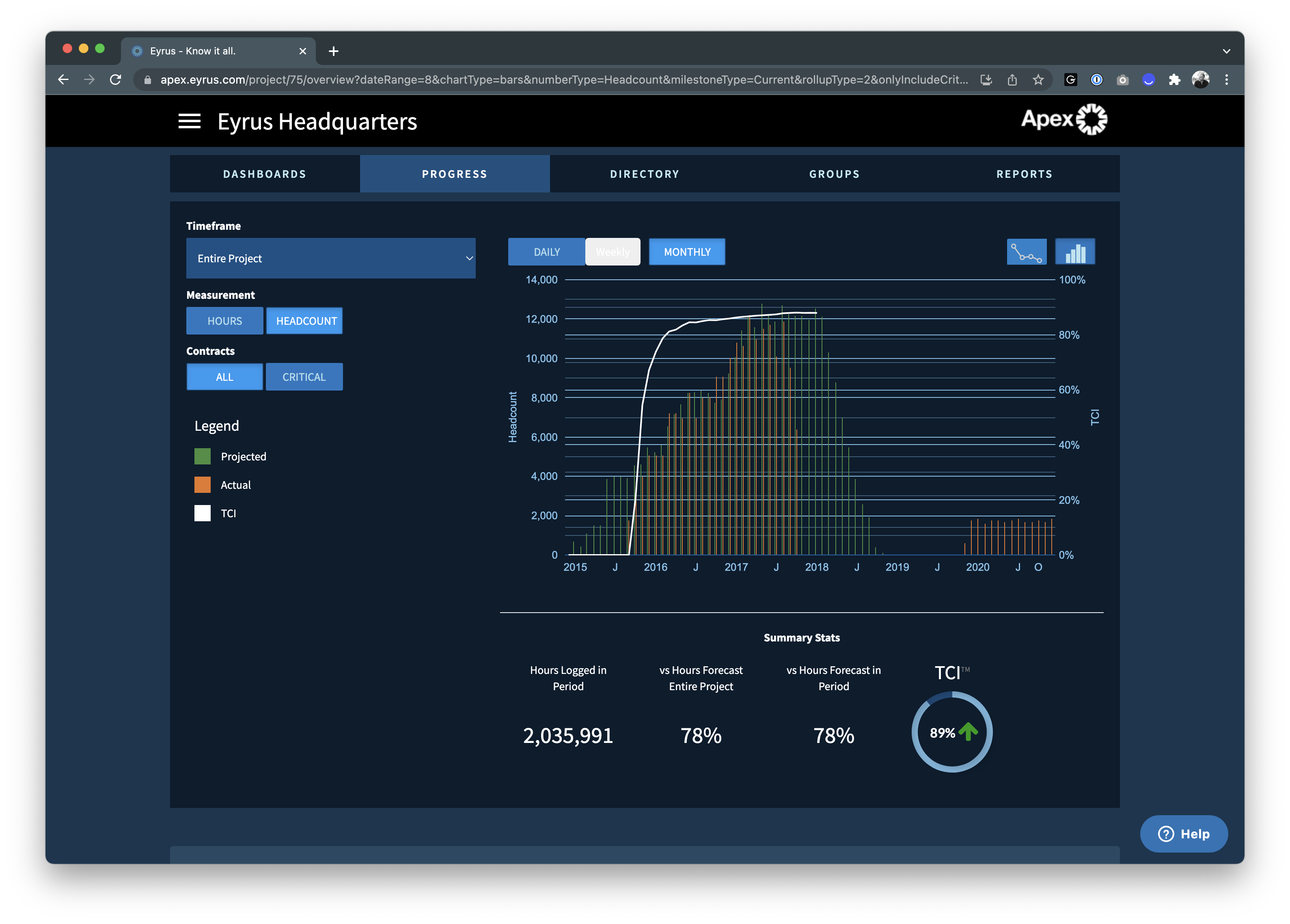 Contract Management
The P6 integration also supports resource assignment, allowing visibility into individual contracts and their progress against the forecasted schedule. View contract-specific actual recorded hours and headcount paired with the projected estimate.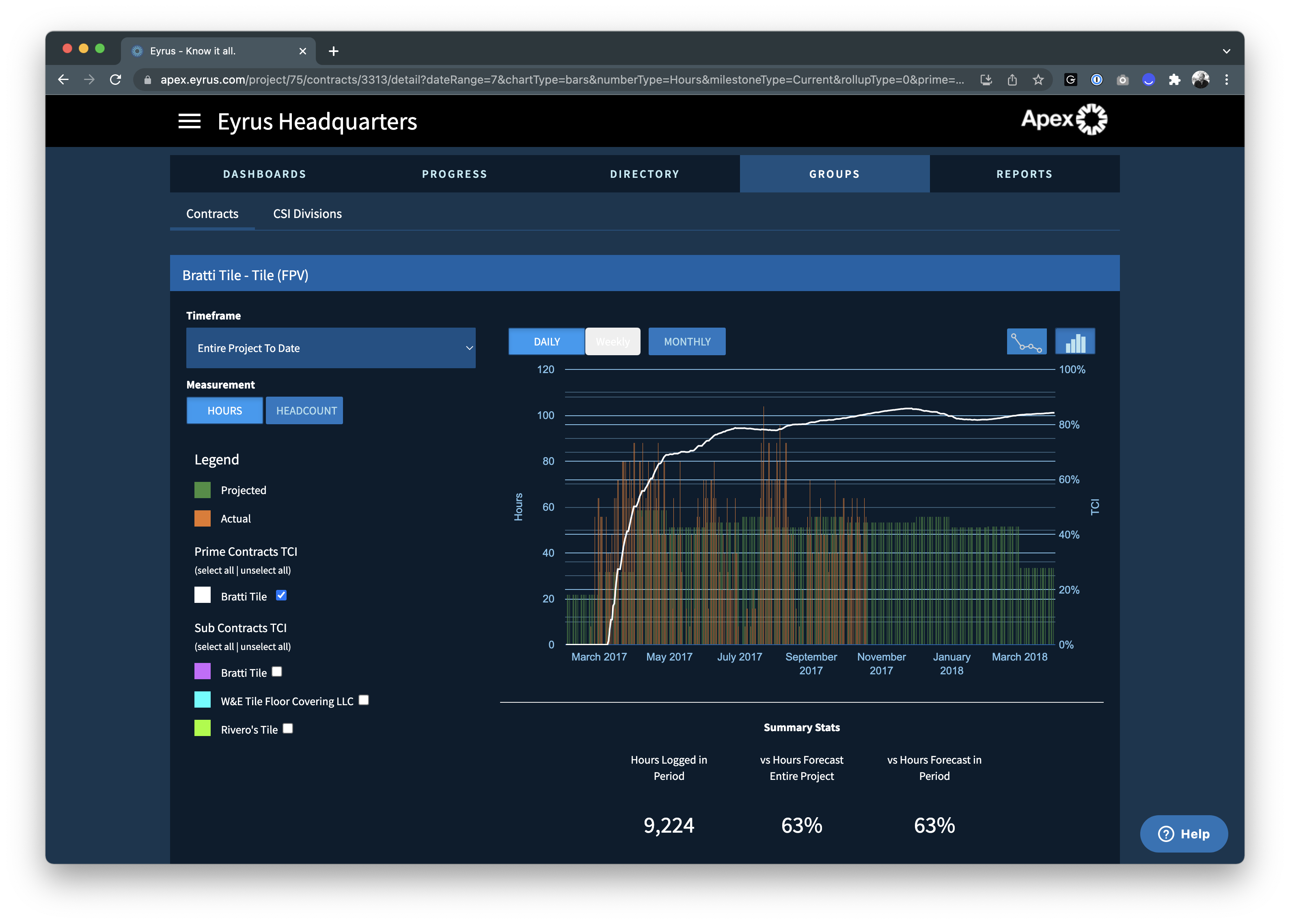 Schedule Adjustments
Once the initial schedule is uploaded into Eyrus it is very easy to add an updated version as the project schedule changes. Simply upload the most recent P6 file and verify any net-new resources. Once submitted, the changes are automatically reflected across Eyrus.