Often project administration needs to organize the workforce by ad hoc groups, or teams, that exist outside of the traditional attributes that Eyrus collects. Examples include basic crews that include people across varying trades, companies, and titles, or people dedicated to a specific role like safety or managing a one-time event on site.
The Groups feature allows the temporary or long-term assignment of workforce members into groups and simplifies text discussion by visualizing messaging into threads rather than a 1-time list based on audience selection. This makes applying bulk actions, messaging, and other workforce management tasks simplified and more straightforward.
Creating & Managing Groups
To create a group head to the People module. You'll see the new Groups section in the side navigation. This is where groups can be created and managed. Click Add group to present the side panel and provide a group name, color, and define members.
You can also create a group by filtering the People Directory to a desired selection and applying the Create Group bulk action. From here you can name the group and set a custom color for easy identification.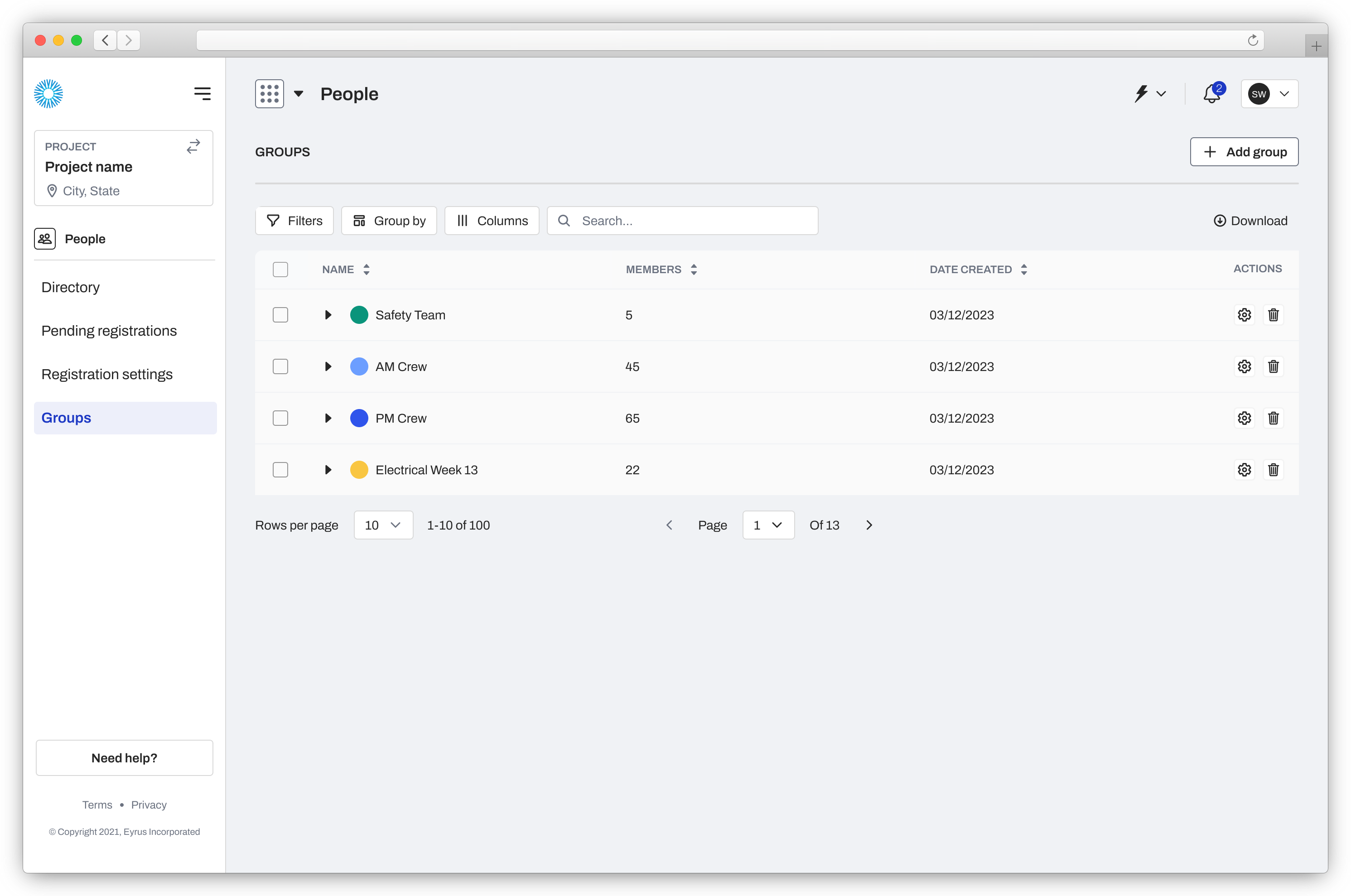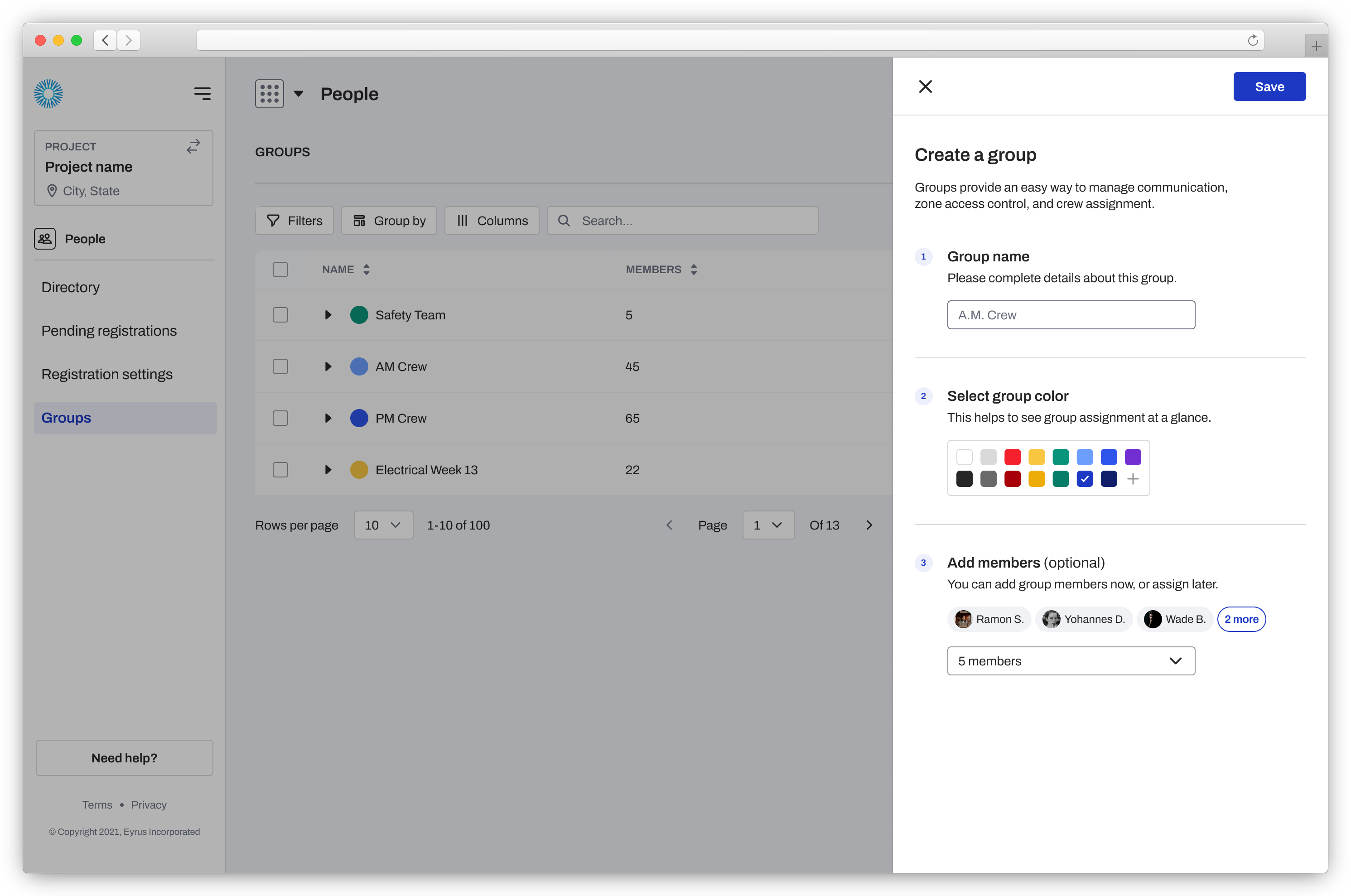 Messaging a Group
You notice there is now a Group option in the audience selection when composing a text message. From here you can select the desired group and the message will only be sent to members of that group.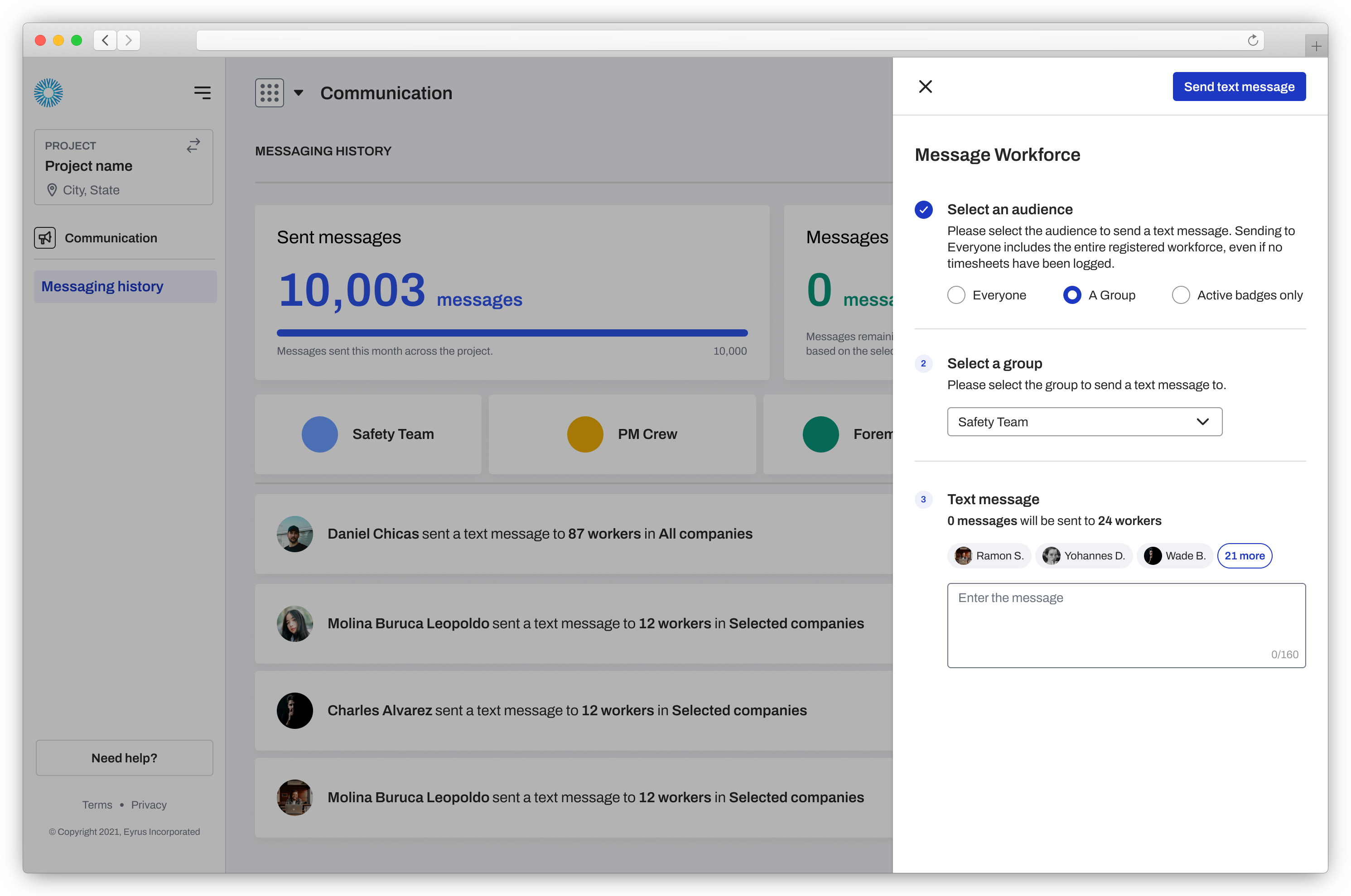 The communications module has been updated to show threaded discussions for groups. Click the group name at the top of the message feed to view the thread.